what is the difference between squared when measuring an object vs calculating distance? i'll post images below to help explain what i am talking about.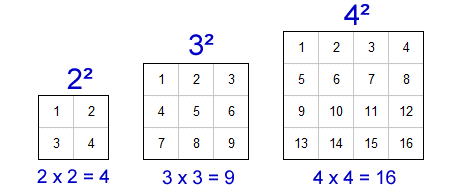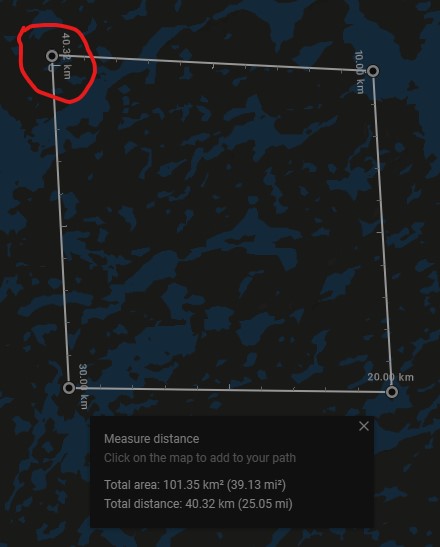 in the first image, you can see that squared depends on the size of each side on the object. 4 equal parts on each side means that the object is 4 squared.
in the second image (red circle to show the starting point) is a distance measurement of a random location on google maps. each side of the square is roughly 10km but the total area is 100km squared. why is it 100km squared instead of 10km squared?